A new style for the floor shower drain
Do you dream of a spacious floor-mounted shower that is completely free of obstacles? With the linearly designed shower channel from the Linnum series, you can integrate the shower drain perfectly into any room.
Linnum Wall series shower grate
More space for your well-being with Linnum Wall, the wall-mounted shower drain that frees your design idea

This wall-mounted shower drain is available in three versatile and elegant variants, which match any type of environment and finish, to create a floor-mounted shower without a tray that combines beauty and ease of cleaning with a high flow rate (42 l/m).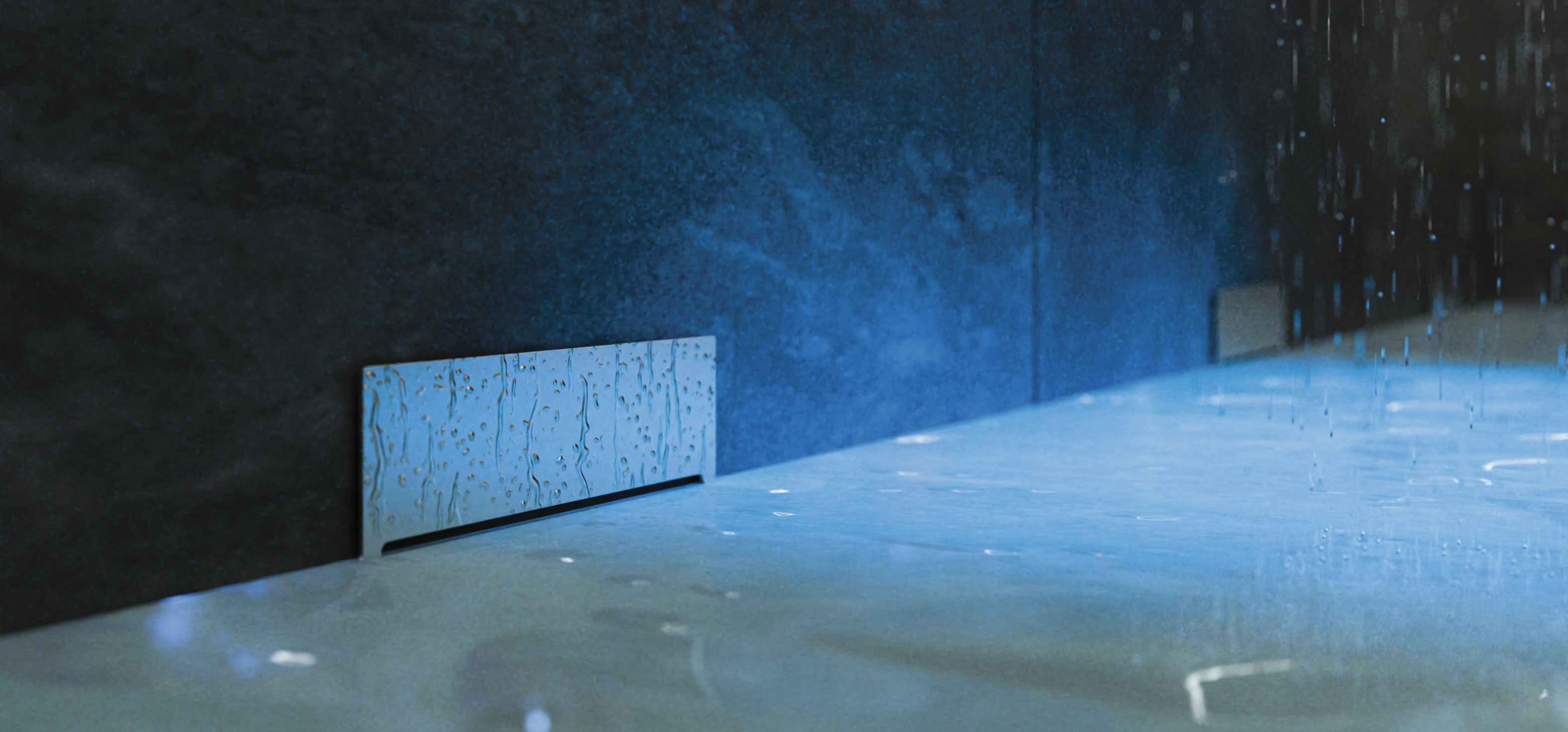 Shower grates in stainless steel, in white ABS and tileable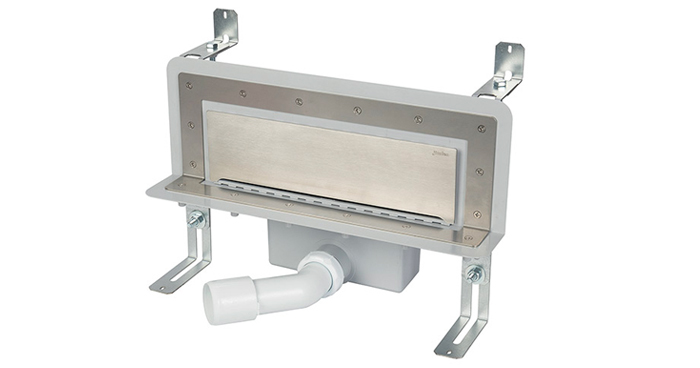 Wall-mounted Linnum Wall shower channel
Adjustable in height and depth
Adjustable according to the thickness of the tiles both on the wall and on the floor
Suitable for screeds with a thickness of 10mm
Complete with stainless steel frame for blocking the geotextile sheet
Linnum 40 series shower grate
The ultra-thin shower channel that combines functionality with design

Linnum 40 is the ultra-thin shower drain that combines functionality and style in modern and minimal design showers. The excellent performance in terms of flow rate (42 l/m) and its simplicity both during installation and routine maintenance are guaranteed despite the reduced width of this floor-mounted shower channel.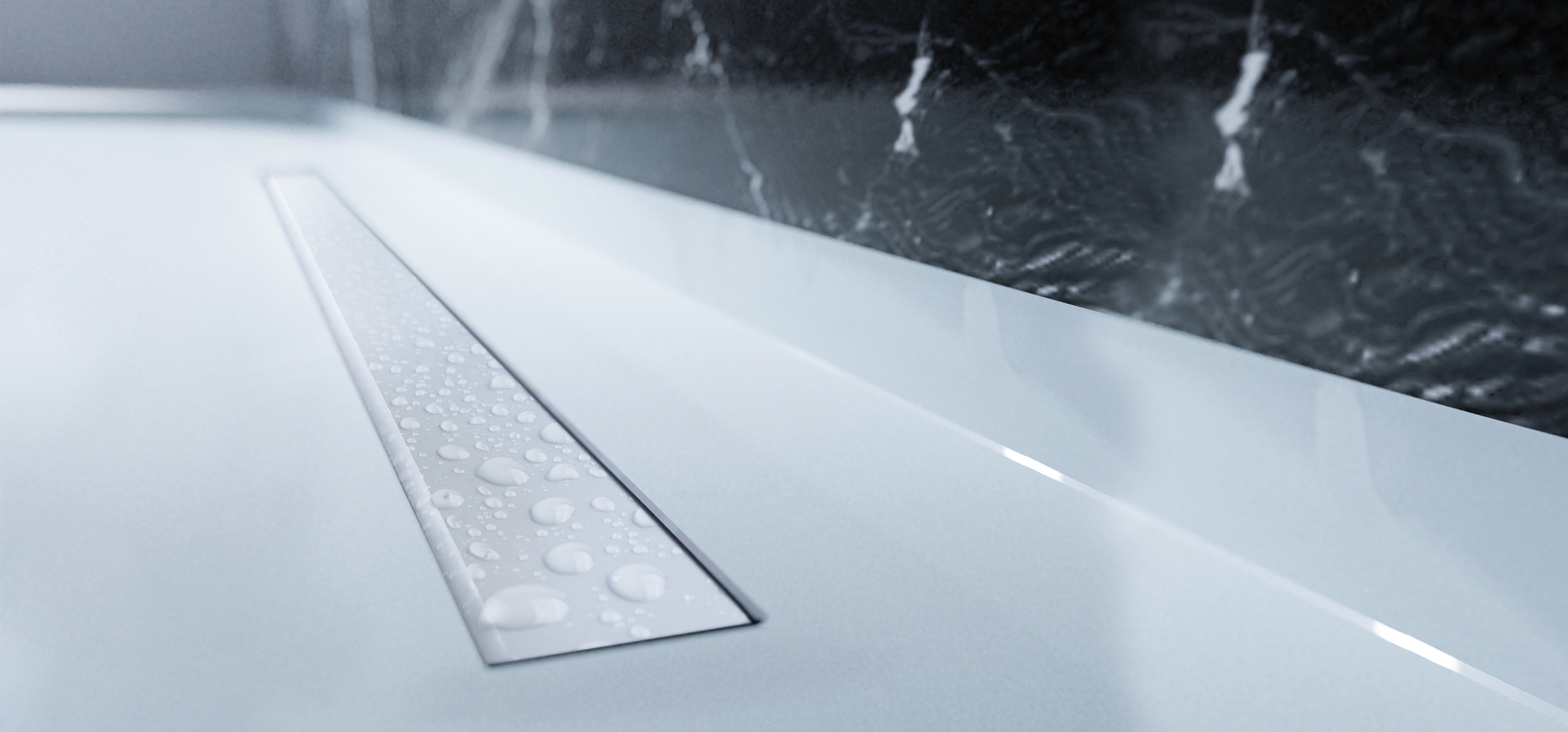 Stainless steel grate for satin floor shower - 750mm

Stainless steel grate for satin floor shower - 650mm

Stainless steel grate for satin floor shower - 350mm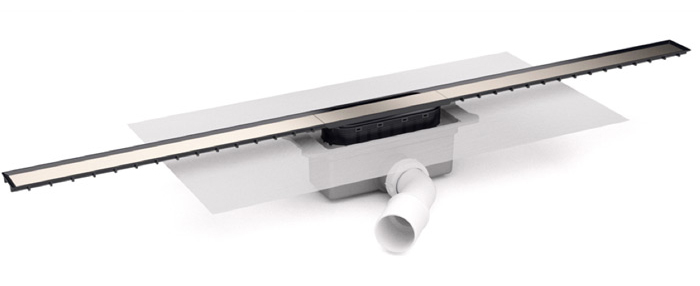 Linnum 40 floor-mounted shower channel
Speed of installation: this shower grate is adaptable to different ceramic thicknesses thanks to the extension.
High flow rate: the ultra-flat shower grate facilitates the discharge of water into the central collector and prevents the accumulation of dirt.
Ease of maintenance: thanks to the shower grate only 3 mm deep and the integration into the central cladding of the removable shower siphon and hair filter, the cleaning of the system is easier and faster.
Linnum 50 series shower grate
Customize your style by choosing from the five shower grate models available

The Linnum floor-standing shower channel represents the encounter between design and innovation and is characterized by attention to detail. The floor-mounted shower without tray can be made with the same tiles used for the flooring, guaranteeing the aesthetic continuity of the bathroom area.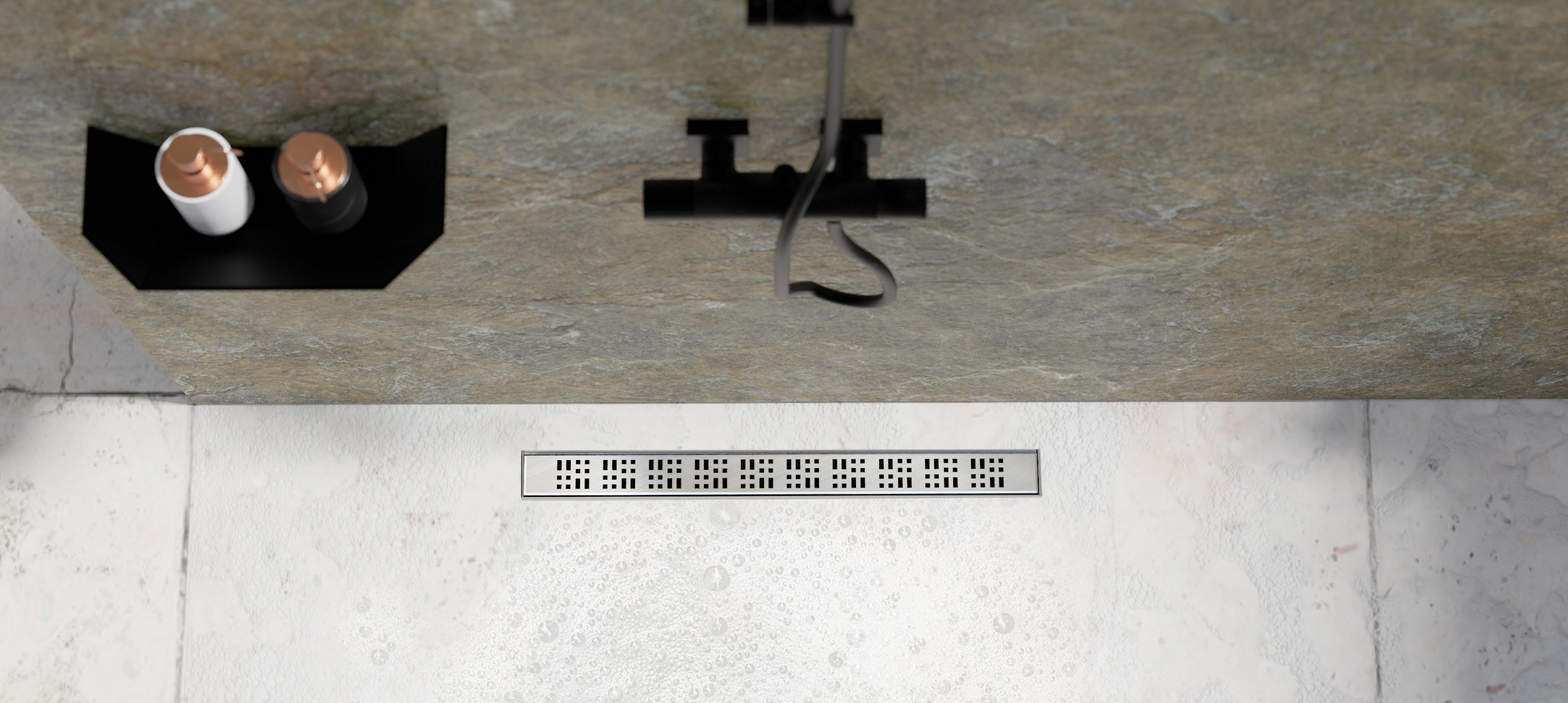 Floor-standing shower grate Cristal Black series

Floor-mounted shower grate Cristal White series

Bubble series floor shower grate

Elegance series floor shower grate

Soft series floor shower grate


Floor channel for Linnum 50 shower
Freedom of movement: Linnum guarantees unobstructed access due to the absence of a shower tray. This makes it ideal for bathrooms for people with mobility difficulties, for collective bathrooms in spas, sports centers and hospitals.
Speed of installation: The height is adjustable, the shower drains are equipped with easily adjustable feet to adapt to different heights.
Wide range: from 65 to 95 cm in length of shower drain channels and shower grates, to be installed in bathrooms of all sizes.
Ease of cleaning: the floor shower drain with completely removable siphon and grate allows cleaning and avoids unpleasant blockages.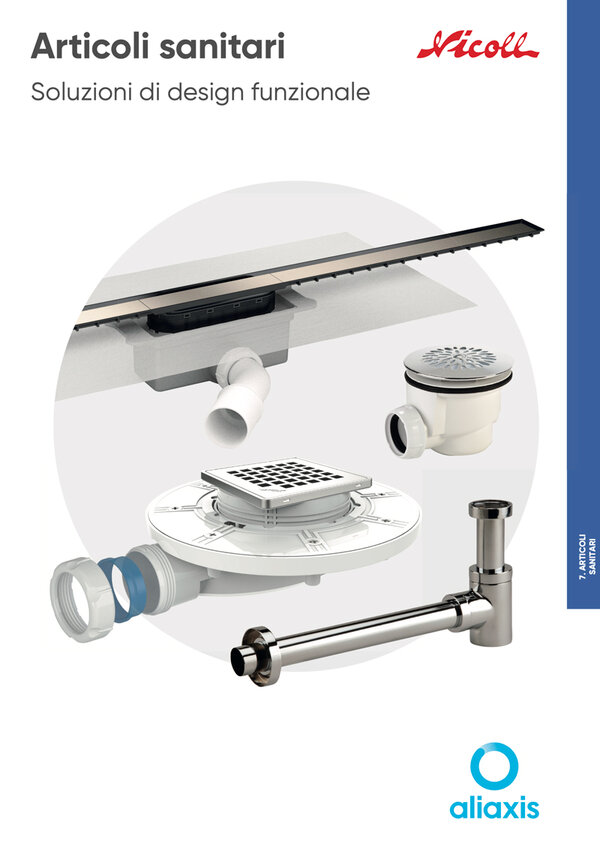 Sanitary ware, functional design solutions