Industrial Piping Systems Engineering Manual
With the aim of sharing with planners, designers, OEMs (original equipment manufacturers), EPC (engineering procurment and construction) and engineering companies the knowledge and skills resulting from its own experience, Aliaxis offers this complete manual that will support you in the design of a pressure fluid transport system from A to Z: from the physical and chemical properties of materials to the guidelines for the design and correct installation of plastic piping systems. Aliaxis also offers a selection of solutions, available in its portfolio, suitable for the systems to be designed.

Properties of materials, dimensioning and installation.
The technical design manual for industrial plants for the transport of fluids under pressure collects, in a clear and concise way, the fundamentals on which the design of new plants or the revamping of existing ones is based. The topics contained in the manual are divided into four sections:
1. Physico-chemical properties of thermoplastic materials
2. Design and sizing of pressurized fluid transport systems
3. Guidelines for the correct installation of components on the system
4. The Aliaxis portfolio

Physical and chemical properties of materials 
Acrylonitrile Butadiene Styrene (ABS) is a common thermoplastic polymer. Its glass transition temperature is approximately 105°C. ABS is amorphous and therefore has no true melting point. ABS is derived from acrylonitrile, butadiene, and styrene. (...) The proportions can vary from 15 to 35% acrylonitrile, 5 to 30% butadiene and 40 to 60% styrene. The nitrile groups from neighbouring chains, being polar, attract each other and bind the chains together, making ABS stronger than pure polystyrene. The styrene gives the plastic a shiny, impervious surface. The polybutadiene, a rubbery substance, provides toughness even at low temperatures. For most applications, acrylonitrile butadiene styrene plastic can be used between −40 °C and 60 °C as its mechanical properties vary with temperature. The properties are created by rubber toughening...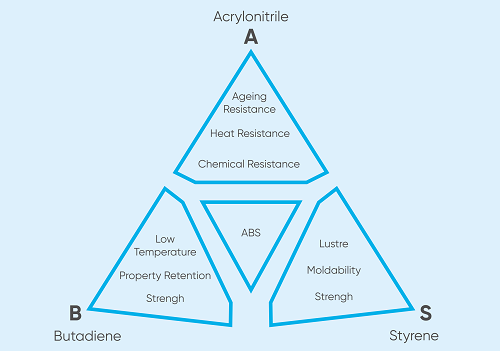 Design and dimensioning of pressurized fluid transport systems
To measure flow rate in a pipe is important for various reasons, for example to check the correct functioning of industrial processes or to control energy costs.
To do this, the best way is to install flow monitoring systems that provide accurate and reliable data to support smooth operations, enabling real-time process control and predictive maintenance (...) In this chapter we will focus on flow measurement, which can be accomplished by flowmeters. In particular it is possible to find three kinds of them: insertion flow sensors, in line flow sensors, variable area flowmeters...FLS can supply two different kinds of in-line sensors for low flow rates to cover different applications according to operating range and specific viscosity of liquid. These two kinds of FLS flow meter with different characteristics have to be applied for the measurement of solid-free liquids as movement parts are present...
Guidelines for the correct installation of components on the system
Butt welding with contact heating elements is the process of jointing two elements (butt weld pipe with butt weld fittings or valve end connectors) of the same diameter and thickness, the joining surfaces of which are heated until fusion by contact with a heating element and then, after the heating element has been removed, are pressed together to form the butt weld.
To ensure the joint is made properly...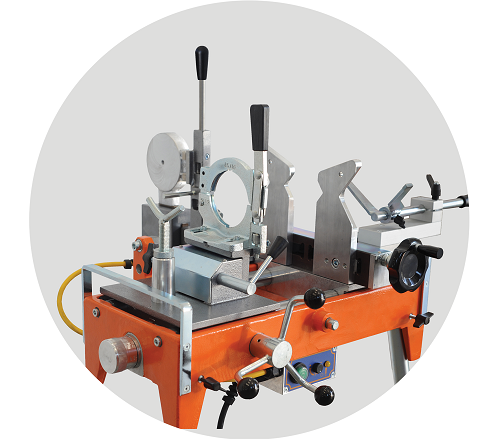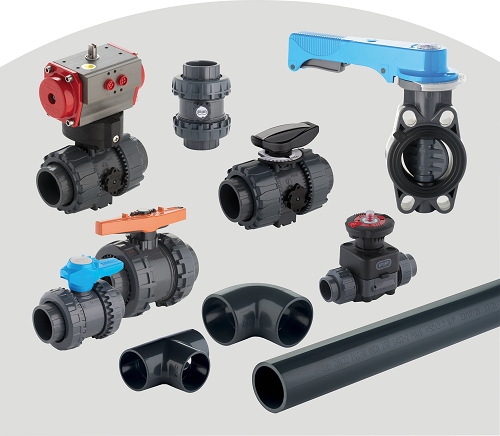 In the field of thermoplastic and metal products, UPVC is one of the most economical options for addressing problems in the transport of corrosive chemical fluids and the distribution and treatment of water in general.
The piping system made of UPVC material is well suitable for operating temperatures in the range of 0 °C to +60 °C.
The UPVC System is available in different portfolio and brands with the target to meet all the customer needs in many different subsegments.
Our FIP UPVC portfolio offer a comprehensive system leveraged by innovative valves, a wide range of fittings and high-quality pipes for any industrial and process application...
Fill the form and get the manual