Sewerage calculation software
For over 15 years the Algopipe Software has been considered by technicians a reference for the design of sewage networks.
Algopipe 4.0 is a tool designed for the designer who needs to quickly respond to a preliminary or final draft in both technical and economic terms, the company that is confronted with problems of estimating and metric calculations, the installer who wants give a better service to its customers and to anyone who wants to be more confident in choosing a product suitable for their project.
Algopipe 4.0 was designed to have a decrease in design time thanks to its ease of use.
It allows you to have the results in terms of dimensioning and metric calculation very quickly, to immediately give an answer to the customer.
The output is completed by a report on the calculations performed which shortens the preparation time of the designer.
Increase your project management capacity thanks to the free cloud storage service.
If you need assistance or advice for using the Algopipe software, write to support@algopipe.it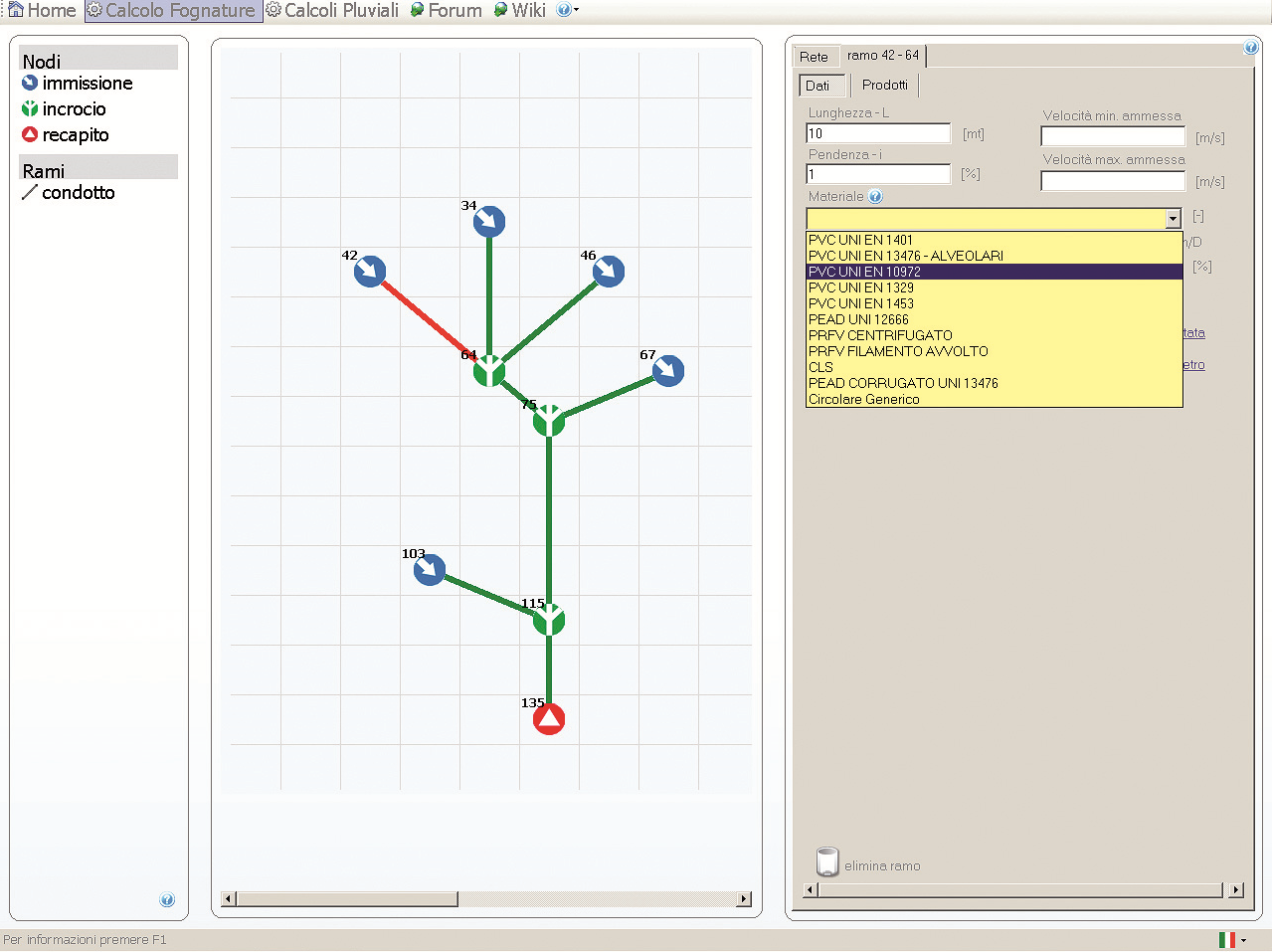 What does Algopipe 4.0 do?
The software is aimed at professionals involved in the design choices of a sewer and drainage system.
Hydraulic Calculation (White / Black / Mixed Water)
Calculation of a non-pressurized network, not of a single pipe!
Static crushing check
Verification of coverage
Downspout calculation
Calculation of the bill of materials necessary for the realization of the project
Continuous and updated online reference regulations
User friendly functions
Insertion of nodes and "drag" sections of objects
Quick elimination of knots or sections
Possibility of carrying out different checks at each step
Do you know the Easy Clip configurator?
Use it to identify the most suitable version for your system in just a few steps; Easy Clip is the fitting that allows the connection between pipes of different diameters and different materials.