Industrial automation systems for sustainable and efficient production
Industry 4.0 is the technological mix of automation, information, connection and programming that involves the manufacturing system in all its forms: this is the new horizon of a more agile, efficient and sustainable production.
The fourth industrial revolution, supported by the expansion of the IoT - Internet of Things, is destined to lead the global market with the aim of increasing productivity by promoting production sustainability.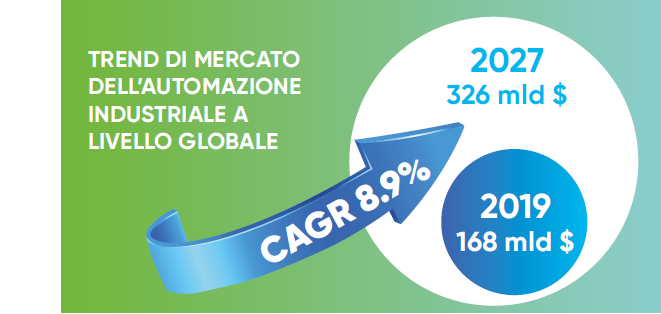 The advantages of automating the system:
Production efficiency: unattended shifts, reduction of setup and downtime times, process intervention reactivity, optimized maintenance
Personnel productivity: availability of plant data, intelligent interfaces, timely reporting
Efficiency in the use of raw materials: production stability and waste reduction, constant monitoring of production parameters and timely feedback, historical data series
Flexibility on lots and warehouse: production responsiveness and cost reduction related to production management and traceability
Reliability of supplies: just in time approach, solid production planning and implementation of control systems, reduction of unexpected events and delays.
Aliaxis provides customized solutions to automate your industrial plant: the reliability of the FIP brand in the production of actuated valves and instrumentation for the transport and control of fluids, combined with Algor's experience in the implementation of control and monitoring systems for plant engineering they are the perfect combination to automate your fluid control system.
Process optimization: the DKC case
The automation of the pre-existing plant was carried out for DKC Europe through the monitoring of some lines of the surface pre-treatment process of metal components for the production of industrial cabinets.
In the video, our expert explains how an investment in automation can make the production process and the use of resources more sustainable, while also optimizing management costs.
The solutions proposed by Aliaxis
Measurement and control instruments
The instrumentation offered by Aliaxis maximizes quality and production stability and guarantees readability at a glance and a user-friendly interface, measuring reliably at the correct point in the process, without the need for sample pretreatment with possible analytical perturbations .