FRIALOC: the shut-off valve in PE
As the world leader in advanced plastic piping systems, we specialize in wear-resistant and hygienically reliable polyethylene joining technology. Under the FRIALEN brand, we present FRIALOC, the innovative PE shut-off valve for the transport and distribution of water, which can be used for plastic pipes in the water supply.
Choose the original: FRIALOC
If you want to play it safe when it comes to water supply, it is best to opt for the original, market leader: With the FRIALOC PE shut-off valve from the FRIALEN product line, networks form a coherent unit made of materials without the need for seals or mechanical connections. Corrosion and fouling are now a thing of the past, as are flow reductions.
Advantages: versatile and simple
Thanks to the innovative two-lens closing mechanism, FRIALOC adapts flexibly to all operating conditions and allows the flow to be interrupted without too much effort, at a short distance from the road surface. The FRIALOC valve, using appropriate connection methods, can also be integrated in pre-existing piping networks in other materials, allowing the passage from PVC, steel, cast iron and cement, to polyethylene.
FRIALOC valve open
FRIALOC valve close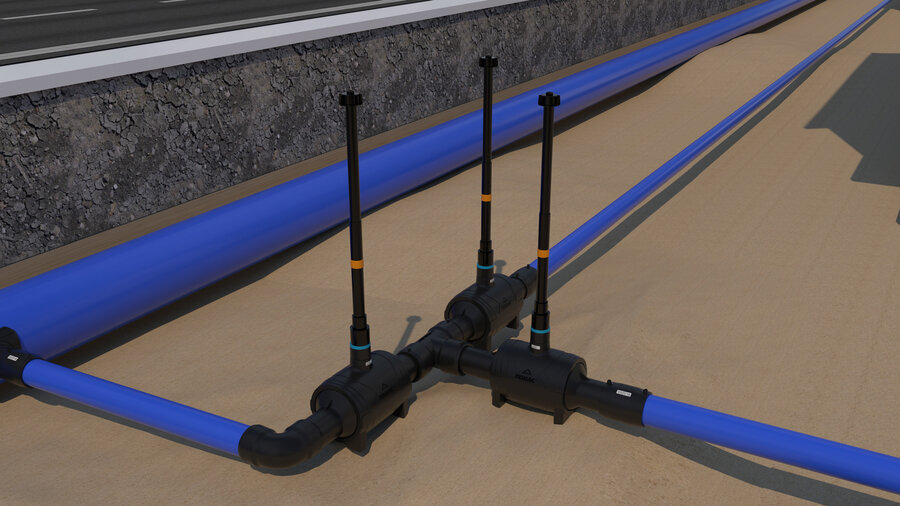 no corrosion or fouling
innovative two-lens system for safe handling in all operating conditions
durable and low maintenance
ease of operation regardless of the operating pressure
halved weight compared to cast iron valves
stable thanks to the large support surface