The new bypass valve for DAV loaded installations: safe and fast thanks to the RED SNAP quick coupling lever
Fast, safe and simple installation with the RED SNAP - universal for gas and water networks
Particularly hygienic​​ thanks to the use of approved and safe raw materials
Durable and economical​​
Thanks to the DBS installation kit equipped with a telescopic operating rod perfect maneuverability of the valve when coupled with the pipe is obtained.
The DAV valve with the RED SNAP​ coupling lever reduces installation times by 50%*

*installation times= Scraping, cleaning, pipe coupling, welding and cooling times depend on individual skills and abilities.
Example: DAV d 110/d 32 – indicative for the complete range

In addition to the quick installation and the simple coupling with the pipe, no further controls or tools are required: Clip quickly instead of screwing!
Improve hygienic performance thanks to the new design and the selection of materials used
Perforation by means of a rotating round blade – highly efficient steel perforator
The shape of the thread prevents the formation of deposits and guarantees optimal flow conditions (low pressure drop).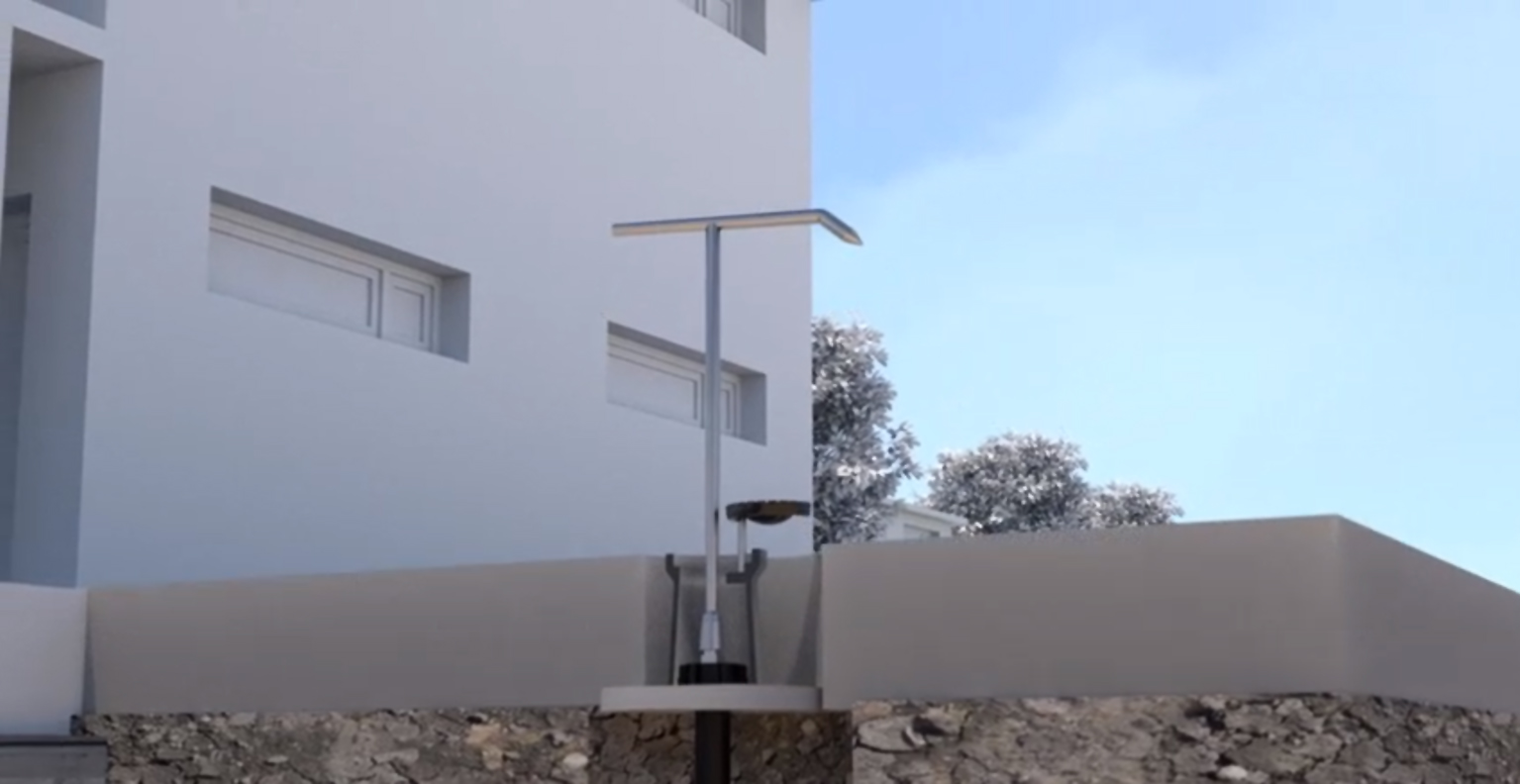 Use of materials compatible with the most recent regulations for the transport and distribution of drinking water or for purification
Body and gaskets with reduced contact areas with the liquid being transported
Perfect coupling on the tube and a guarantee of long life for the materials used
The RED SNAP quick coupling lever allows a perfect coupling with the tube, in a simple, fast and reliable way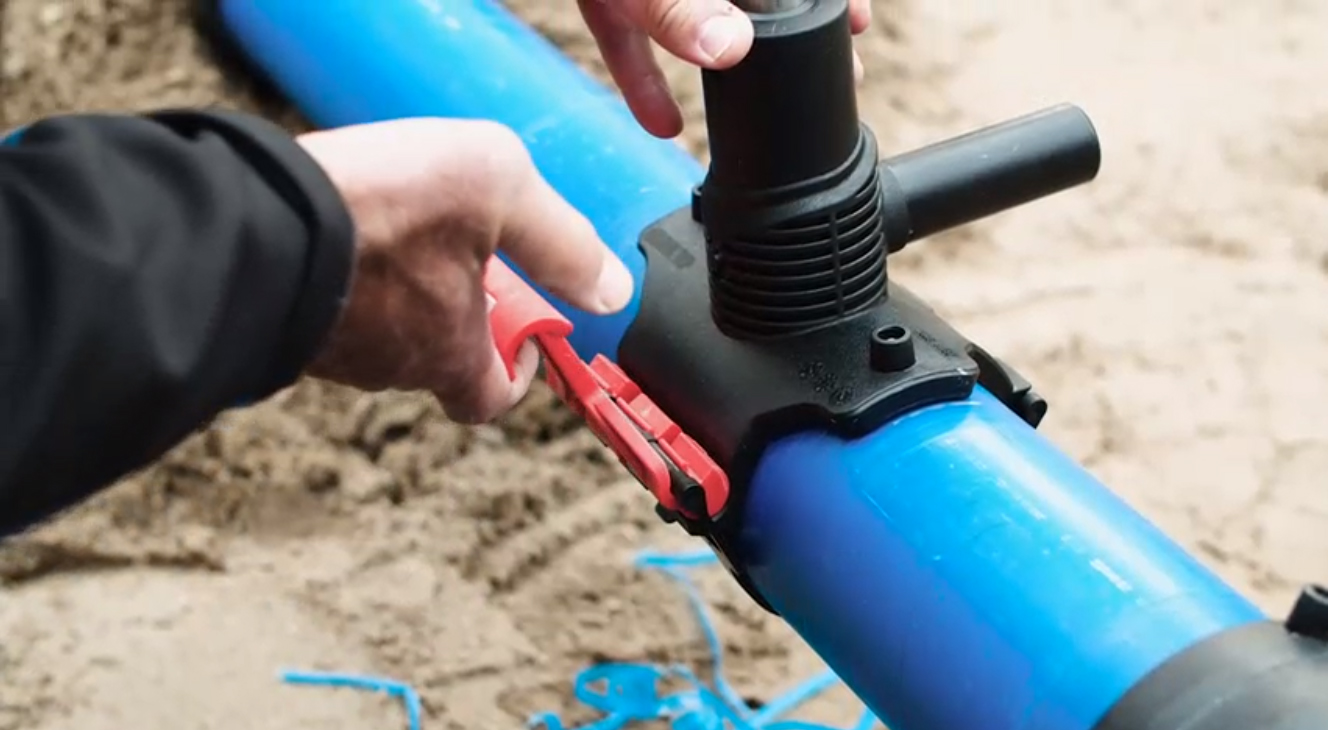 Optimal energy transmission thanks to the unprotected coils and the construction design of the melting area in relation to the pressurized area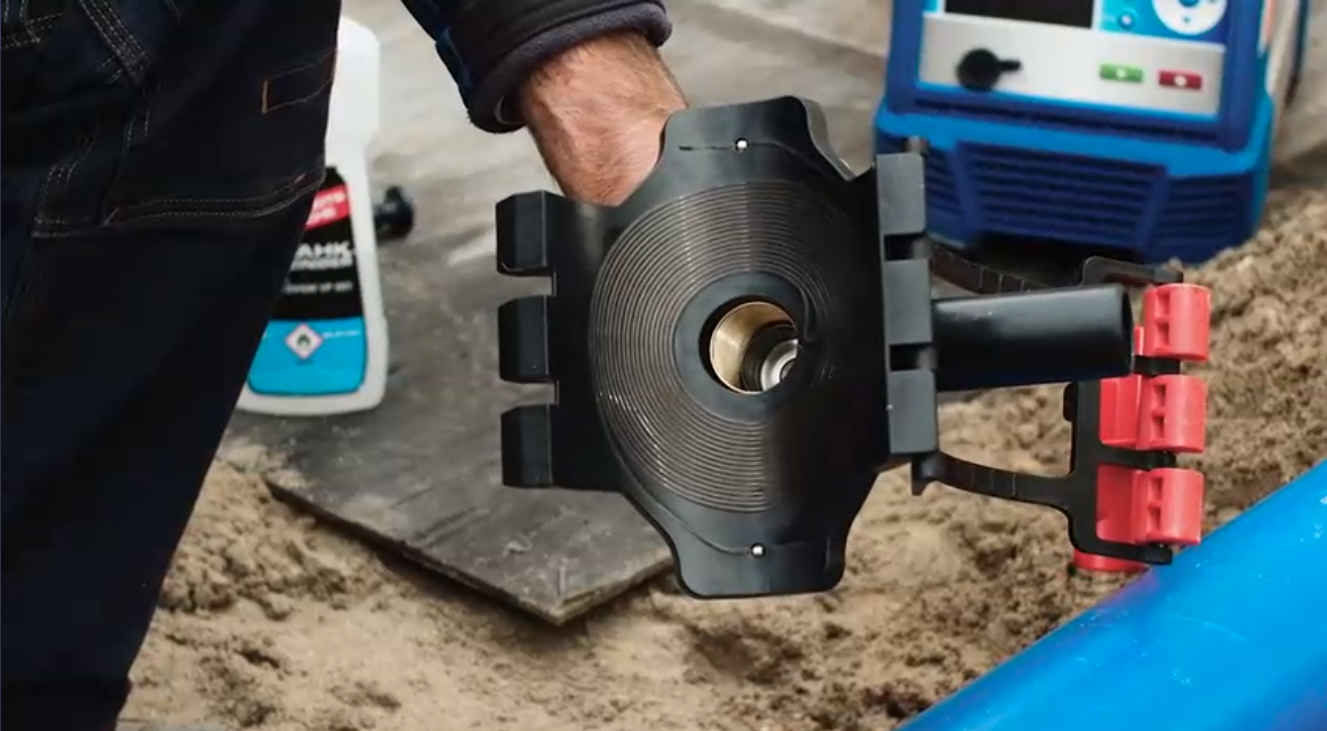 New DBS installation kit with locking system according to DVGW, sheet GW336.